The Re-Up
My misbegotten attempt to reupholster my desk chair
I got this desk chair at a stoop sale a few years ago, when the fabric was just a little worn on the arms. My cats took to it immediately, however. They must have liked the texture, because they shredded it up right good over the short courses of their worthless lives.
So I finally got sick of the old, dissolving foam getting all over the place and decided to reupholster the thing. I photodocumented the process, but the results look so crappy that it's not even worth sharing the procedure. Suffice it to say that next time I try something like this, I will be sure to use the appropriate tools (not an office stapler) and a more forgiving fabric (not canvas).
But it is comfortable enough to sit in, at least, and I have plenty of leftover pea green canvas and some foam, which might come in handy for other projects. I am including some before and after pics as a warning to others.
Before...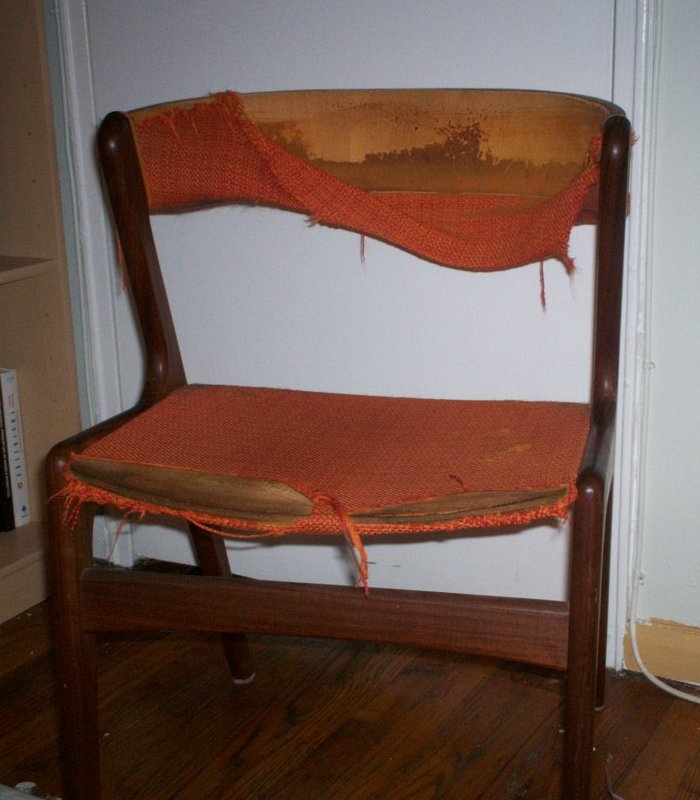 ...and After